My husband and I made a trip out to Oregon in August and LOVED all the beautiful scenery! It was so fun getting yummy Voodoo donuts in Portland then heading to the Tillamook factory for some cheese curds and ice cream! BUT besides all the yummy food we had, we loved relaxing by the coast and watching the beautiful sunsets. When we went to cannon beach it was very stormy and overcast. I met the CUTEST couple from Canada and new they had to model for me! I mean they were dressed for the part! haha. We spent 20 mins running around the beach capturing as many fun photos as we could! They were the SWEETEST couple ever and made my photography dreams come to life! SOOOO if you're thinking of getting married in Oregon, definitely message me! My husband and I want to go back so badly!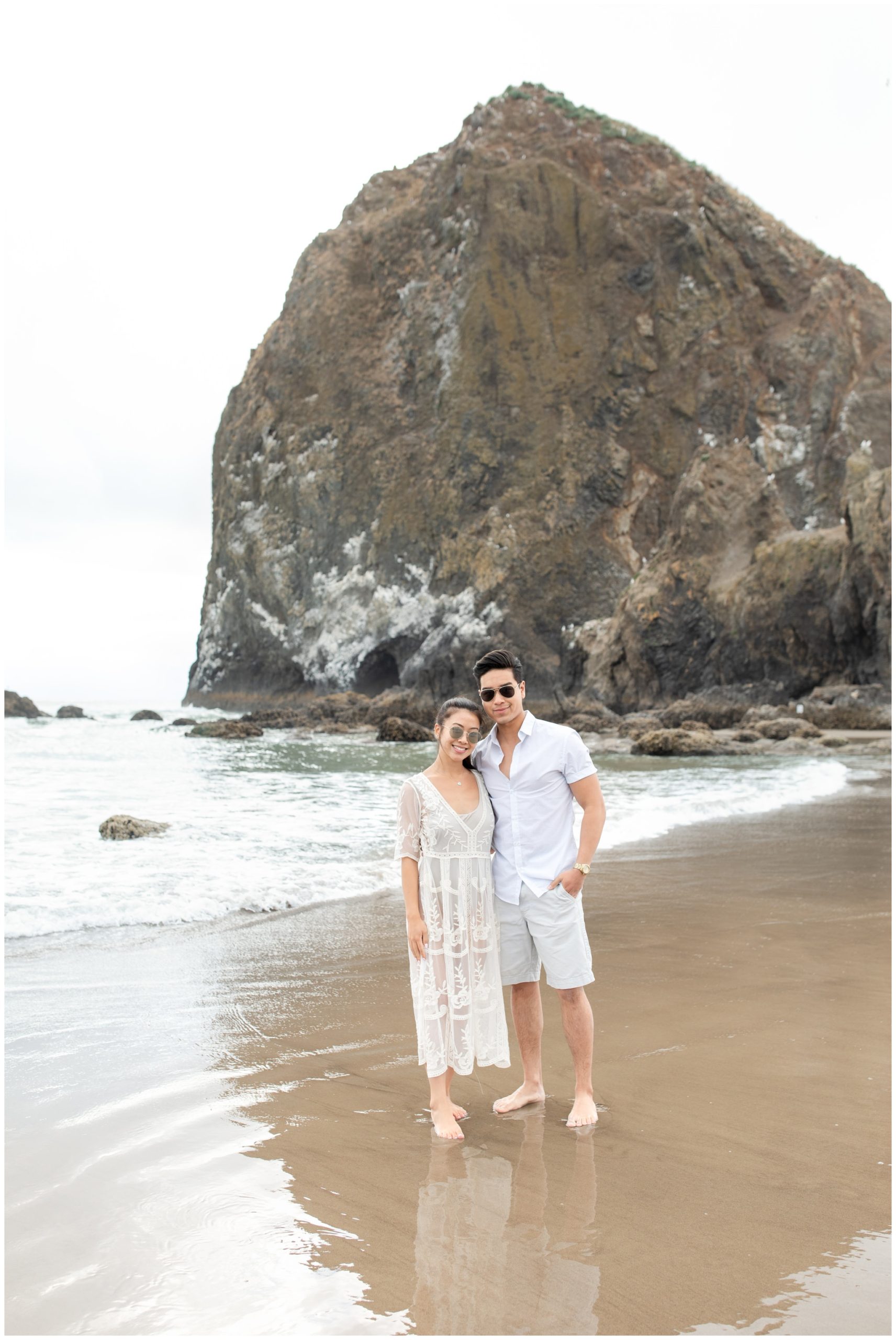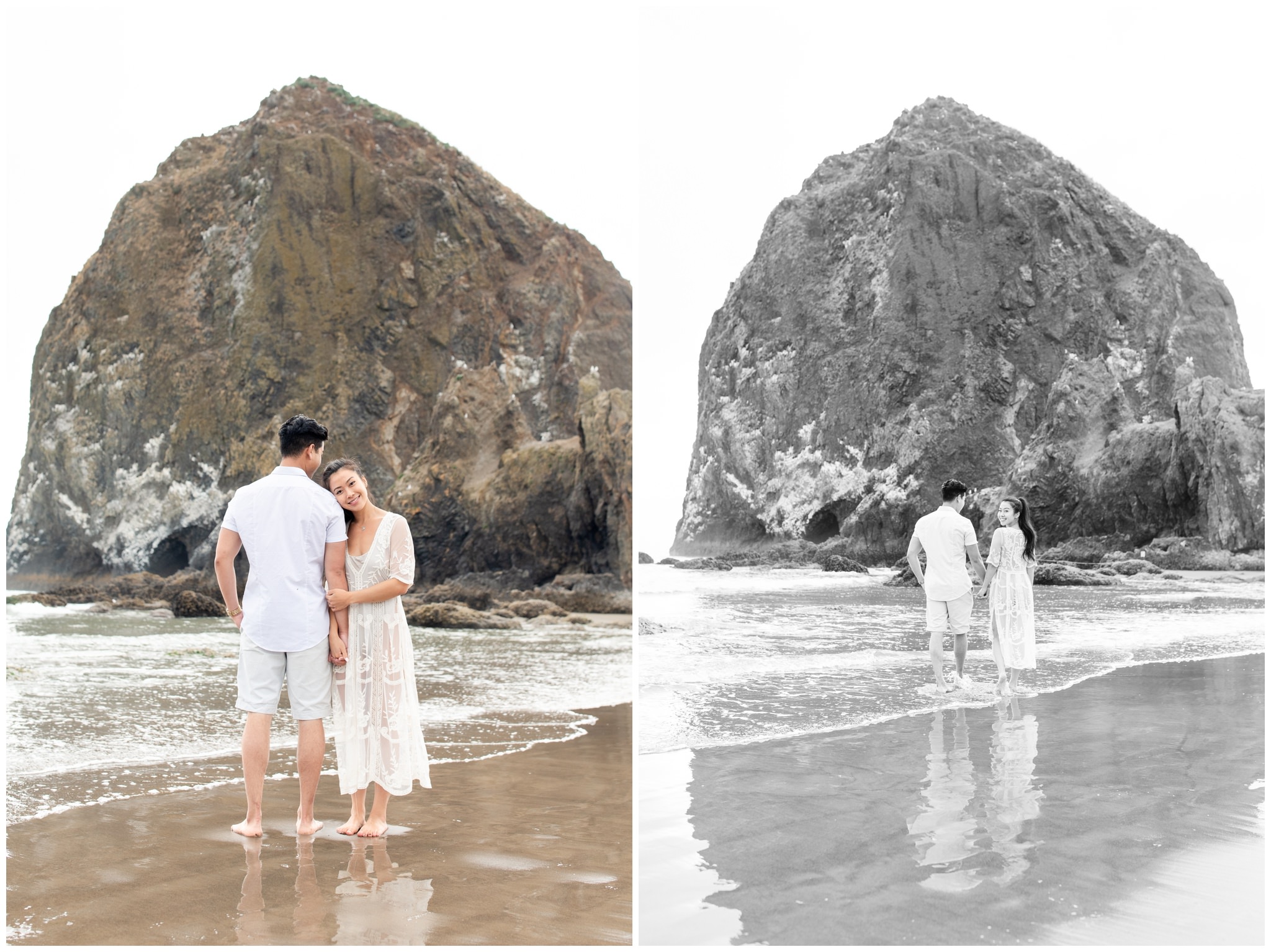 We got SOOO lucky that the sun came out for a few mins so we could capture the beautiful blue sky that was hidden behind the stormy clouds!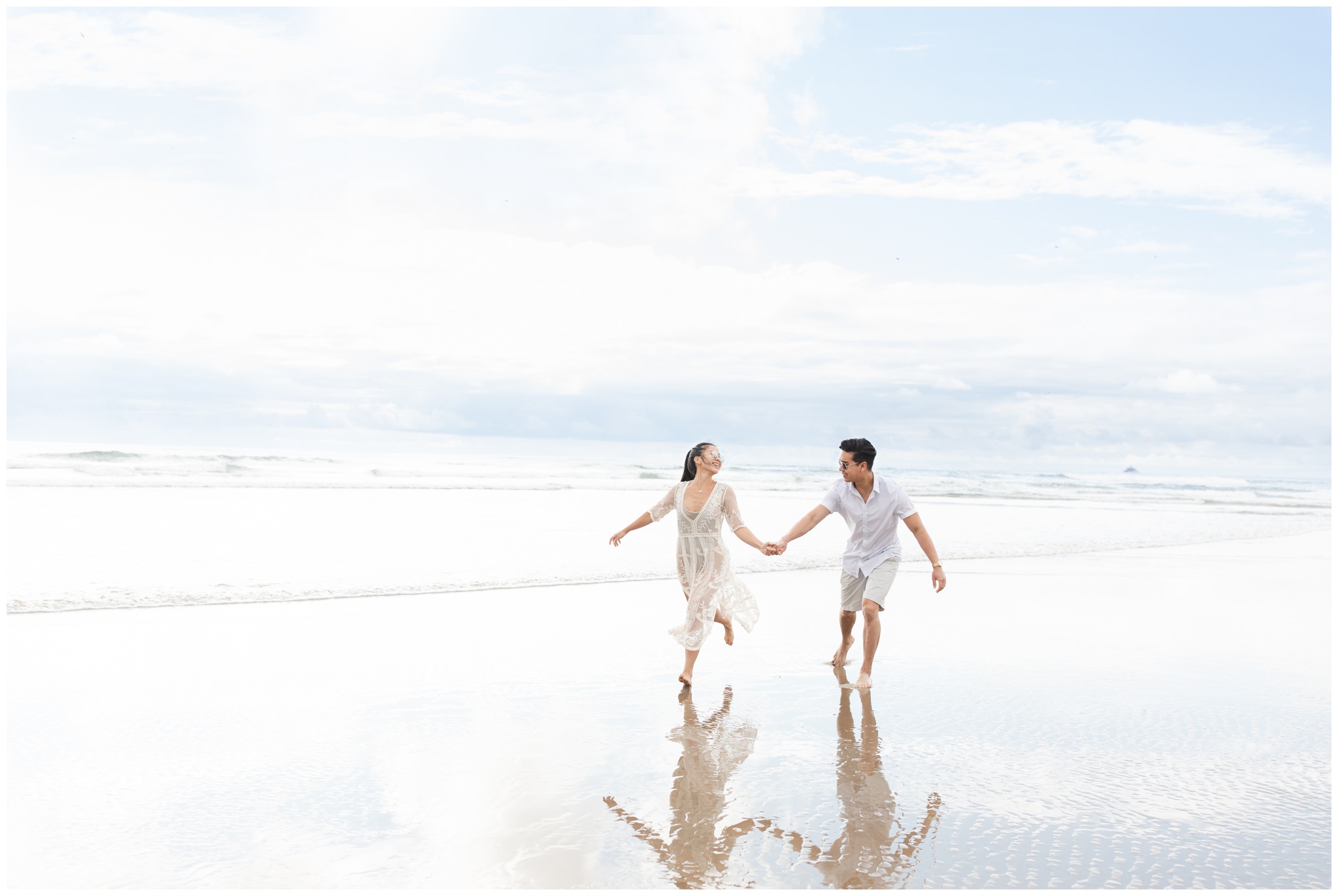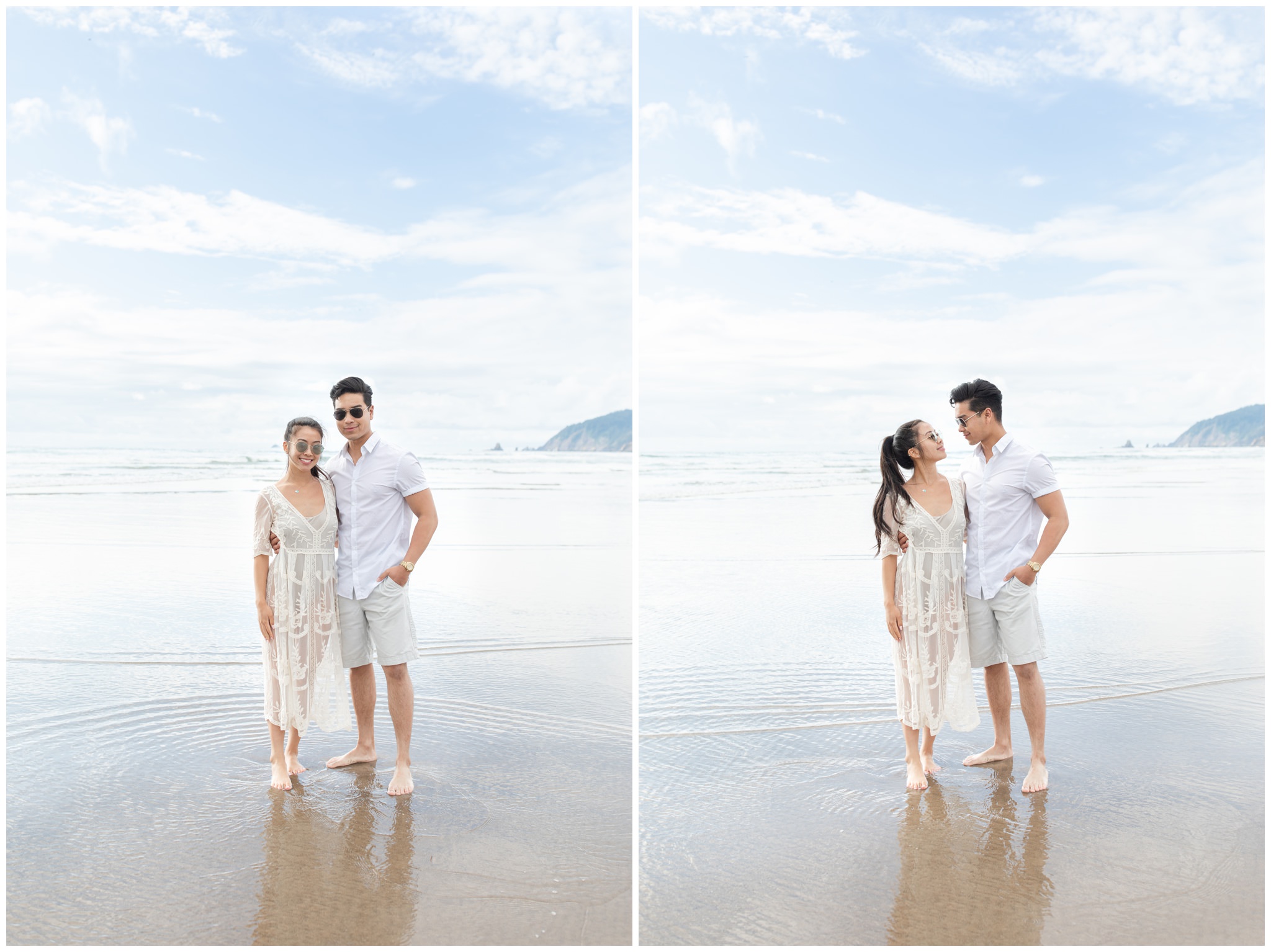 This was my ABSOLUTE favorite image! They were so natural with each other it made my heart melt!